The GDPR essentially creates a new position of the data protection officer in public and many private organisations. Data protection officers will be empowered to independently ensure compliance with the new data protection regime. Even for private organisations not obliged to formally appoint a DPO, there will be a need to develop an experienced and knowledgeable privacy professional to manage compliance and security risks. The GDPR brings many new and stricter requirements challenging the skills of all privacy professionals. DPOs will gain rapid visibility and career opportunities since they are required to report directly to top management. These new roles will be very active in passing the message of controlling privacy risks and monitoring compliance with the requirements (and the benefits) of the new GDPR throughout the organisations.
Be certified after 3 days of intensive training
Independent qualification by the EU GDPR Institute
No jargons: suitable for data protection officers, privacy and security professionals, IT specialists, compliance officers, auditors and consultants
EU GDPR Institute methodology
Holistic approach: Legal + IT + change management
Based on real business scenarios, discussion cases and practical experiences
provide tools, templates and other giveaways
Quality learning and networking time
Day 1
GDPR Roadmap
Introduction to privacy and data protection
The "GDPR Institute Roadmap": practicalities, steps and tips for setting and implementing the GDPR project governance
GDPR legal basics: cases and examples, principles, penalties, responsibilities of data processor and controller, privacy by design and default
Privacy program: risk-based approach, design and build, privacy in HR, marketing, IT, legal and procurement departments
Transfers of personal data: to third countries, third parties and the cloud, binding corporate rules, standard contractual clauses; bid data and analytics, options and solutions
Standard privacy controls: good practices, avoiding sources of risks, protecting information assets, encrypting and anonymising, reducing soft and hardware vulnerabilities, evaluating privacy solutions and tools
Privacy control accountability framework
Day 2
GDPR in Practice
Data protection impact assessment, the DPIA "GDPR Institute Roadmap", need, timing, process, internal/external consultation, flows, standard risks, approvals and communication
Codes of conduct and certification mechanisms
Data privacy audits and monitoring: e-discovery, data audits, activity tracking
Privacy awareness training: examples of initiatives
Data subjects' rights in practice: dealing with requests and complaints
Incidence response: contingency plan for a data breach: responding to investigations
Scenario based-case for a data breach
Day 3
The Data Protection Officer
Role, functions, skillsets, requirements, tasks, position, resources
Designation of the Data Protection Officer: mandated and voluntary DPO's, independence, conflicts of interests, liability, etc.
Relationship with the board, IT, HR and other departments: communication
Demonstrate compliance with the GDPR (article by article)
Detailed list of standard documents and examples to prove GDRP compliance, including for certifications
Third day of the course, an On-line certification is conducted (optional)
Exam 50 questions (multiple choice)

---
Date:
Friday 2nd to Sunday 4th February 2018


Venue:
Keilaranta 1 Espoo


Time:
Session start from 09:00-16:30.
Registration at 08:30


Price
€ 1200 +VAT for the course with certification



GDPR course is conducted in English. The practical implementation examples, experiences and best practices will be from Danish/Nordic and other global companies.

Stipulation:
You will also be able to achieve the EU GDPR DPO certification. The certification is optional and can be taken a right after the seminar or within the next day of the course on the web. The holder of an EU GDPR DPO qualification exam certificate will be registered on the EUGDPR Institute® successful candidate record database. With the registration, you can demonstrate the validity of your GDPR qualification to current and prospective employers worldwide or use it for your next assignment.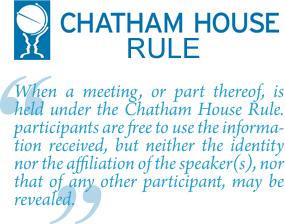 WHO SHOULD ATTEND THIS COURSE?
DPOs, CIOs/CTOs
Internal Audit Managers and Staff
CISO
IT Security Officers
Information Security Managers
IT Directors and Managers
IT Analysts/IT Auditors
IT and Data Consultants and project managers involved in data protection, information security or cyber security issues
IT and Data Consultants and project managers that participate in GDPR projects.
Individuals with some IT experience who want to qualify on GDPR issues.
---
The EU GDPR Institute DPO Professional Certification Training & Examination
The certification is offered in cooperation with our partners for consultants, managers and administrators in the field of GDPR, Data Privacy and Protection. Individuals wishing to obtain The EUGDPR Institute professional certificate is offered in cooperation with our partners for consultants, managers and administrators in the field of GDPR, Data Privacy and Protection. Individuals wishing to obtain The EUGDPR Institute professional certificate must
Study the course materials provided when registration is accepted.
Complete 3.5 (3.0) days of class room training and ½ day for certification
Register for the optional certification workshop 'DPO Certification'.

The GDPR DPO Foundation seminar will give participants the opportunity to get complete guidance, ask questions and group discuss on specific critical GDPR issues. The examination consists of a multiple-choice test covering a broad range of relevant GDPR knowledge and topics that are dealt with, in this advanced GDPR DPO training course.

---
To pass the exam participants must have basic GDPR knowledge and a good understanding of data privacy and protection mandates and issues. We will provide you with the necessary course materials. Candidates must be prepared to read the curriculum for the exam in advance. The validity of the certification is two years.
Topics covered in the training and examination

The current EU legal framework including the GDPR Directive and national legislation in practice; Data protection principles and central concepts;
Actors and roles; Data subject rights;
Transfers of personal data, contractual clauses,
Access to documents and data protection;
Binding Corporate Rules, etc.;
Case law on personal data protection;

Data protection supervisory authorities;
Big data, cloud computing, analytics, the internet of things; Data security;
IT and Cybersecurity;
Privacy by design/default;
Privacy impact assessment;
Data protection audit.
Taking data protection regime into the 21st century and the role and responsibility of the DPO
The new GDPR framework and need for data protection officer can be useful instruments to implement the fundamental changes many organisations need to streamline their IT and data processes and get full control over their IT platforms and databases. The role of the DPO is vital to facilitate;
Adherence by all parties concerned to an approved code of conduct to achieve GDPR compliance
Demonstrate compliance with the obligations of all stakeholders incl. The Controller and allow data subjects to evaluate the level of data protection of products and services
Implement controls for the exchange of information by electronic means between stakeholders (controllers, processors and supervisory authorities) for binding corporate rules; mutual assistance
Enhance transparency and compliance with GDPR regulation to ensure adequate standards of protection to and by a third party, country or territory or a specified sector within standard GDPR protection clauses; formats and procedures

If you have any questions, please do not hesitate to write to info@eugdpr.institute

Your presence at the seminar is important to us. We look forward to seeing you there.

Sincerely,






By Copenhagen Compliance